November 17, 1957. That day changed my entire life—Lloyd (now my husband) asked me out for a date!
November 17, 2018, changed both of our lives—the day our son, John, drove us halfway around Lake Ontario to bring a puppy home—a toy breed— a spunky, lovable Papillon/Dachshund/Jack Russell terrier.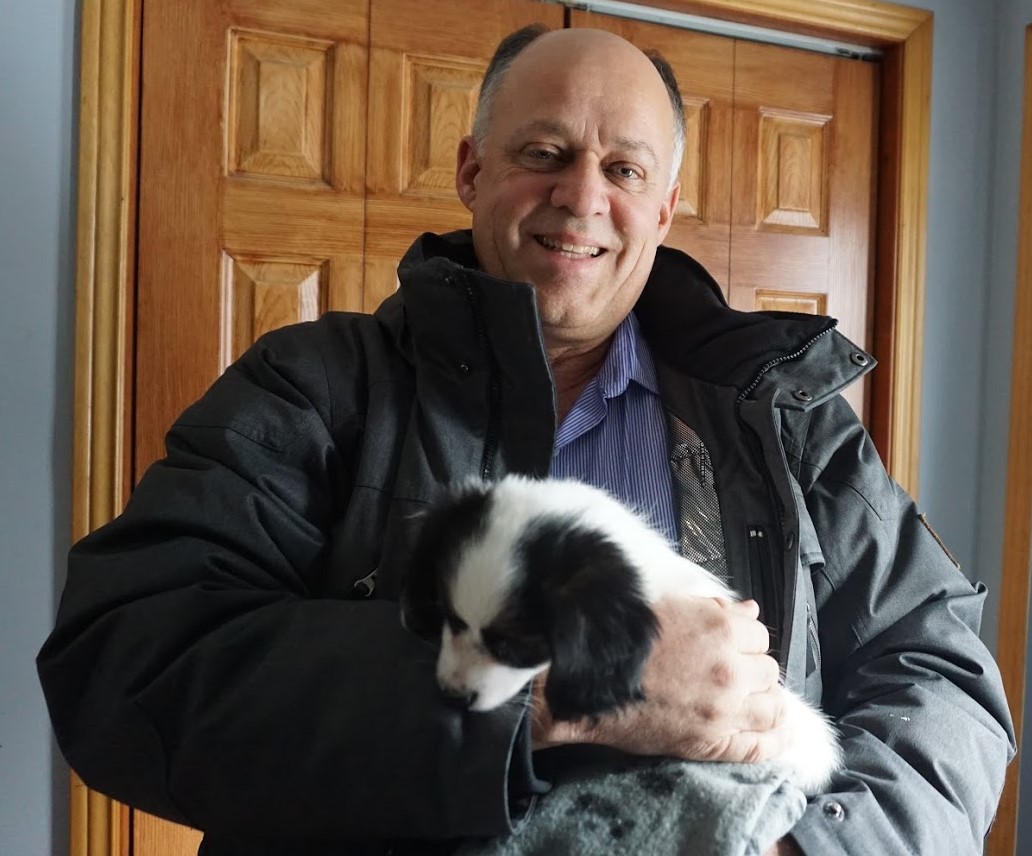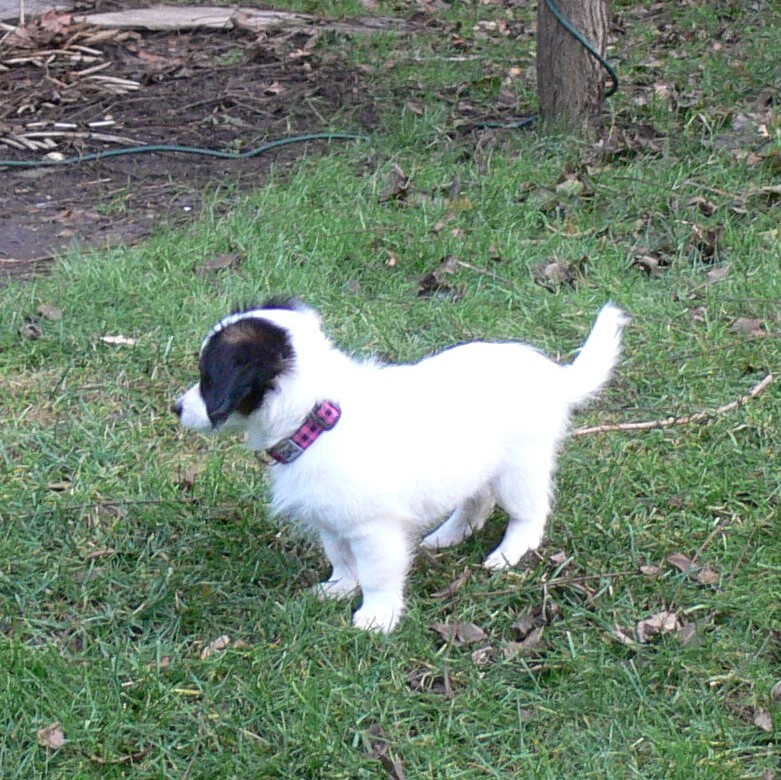 She lives up to her name, Sparkle, and serves as the official mascot for Mcdonald Art.
Preparing for her arrival, together with our good neighbour, Mike, we had an aging fence replaced. More fencing followed to keep her out of the rhubarb patch (harmful for doggie palates) and a gate was installed in the cedar-arch entry to the back yard.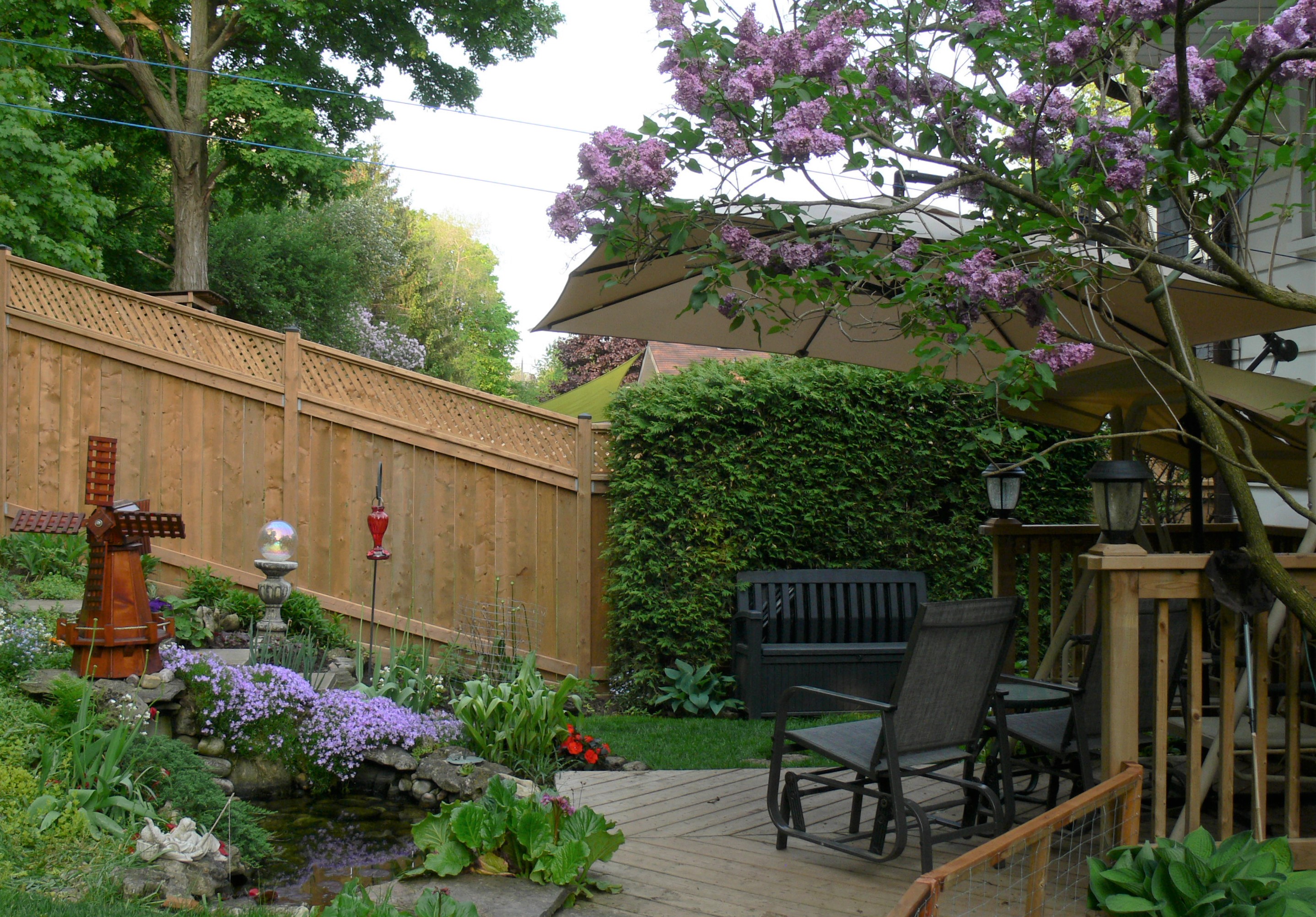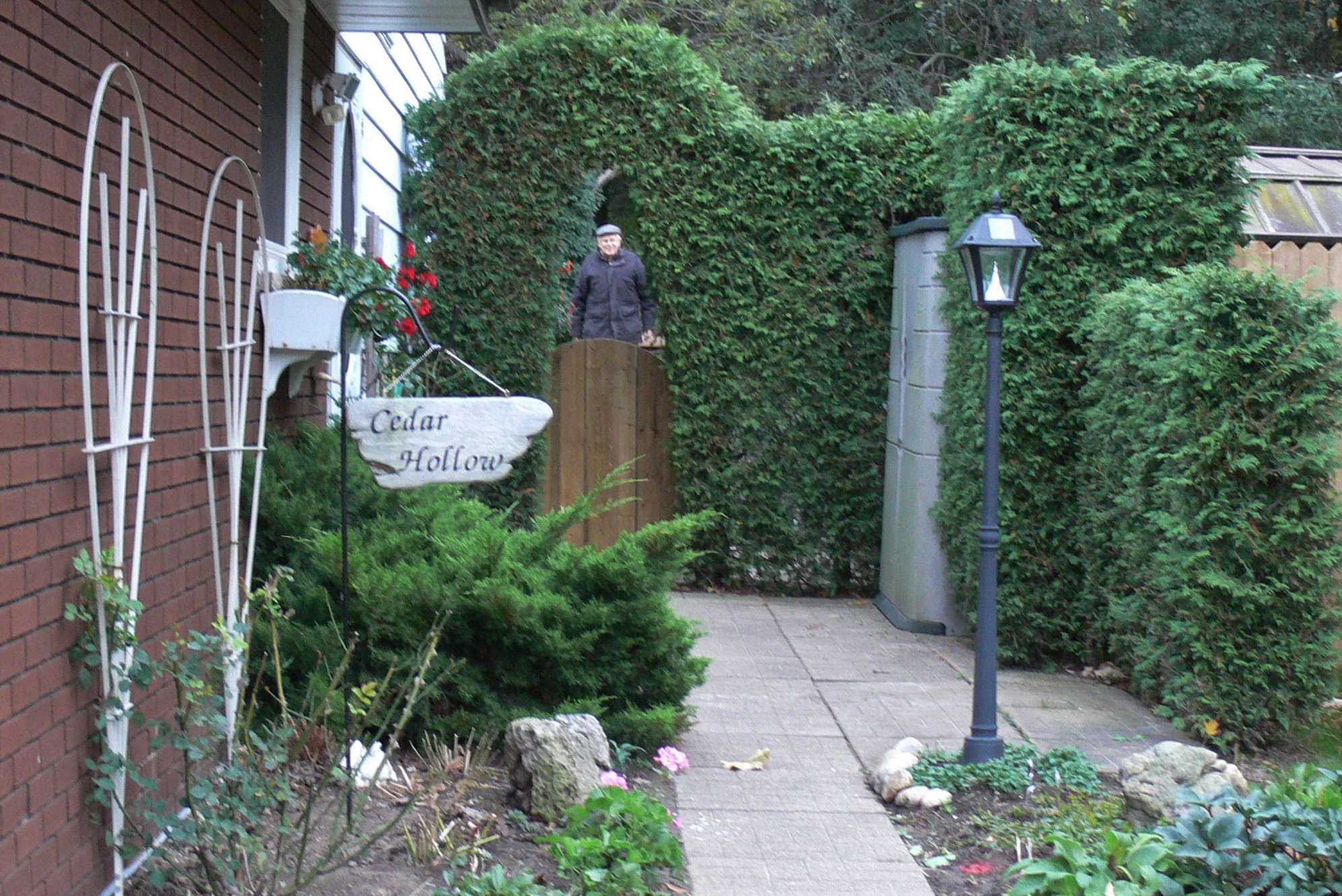 The cedar hedging that wraps around the front yard had to be puppy-proofed as well. A short fence was installed around the inside perimeter and a gated arch installed at the beginning of the cobblestone sidewalk. Now the front yard is totally enclosed. We can open the front door whenever she rings an on-the-floor doorbell.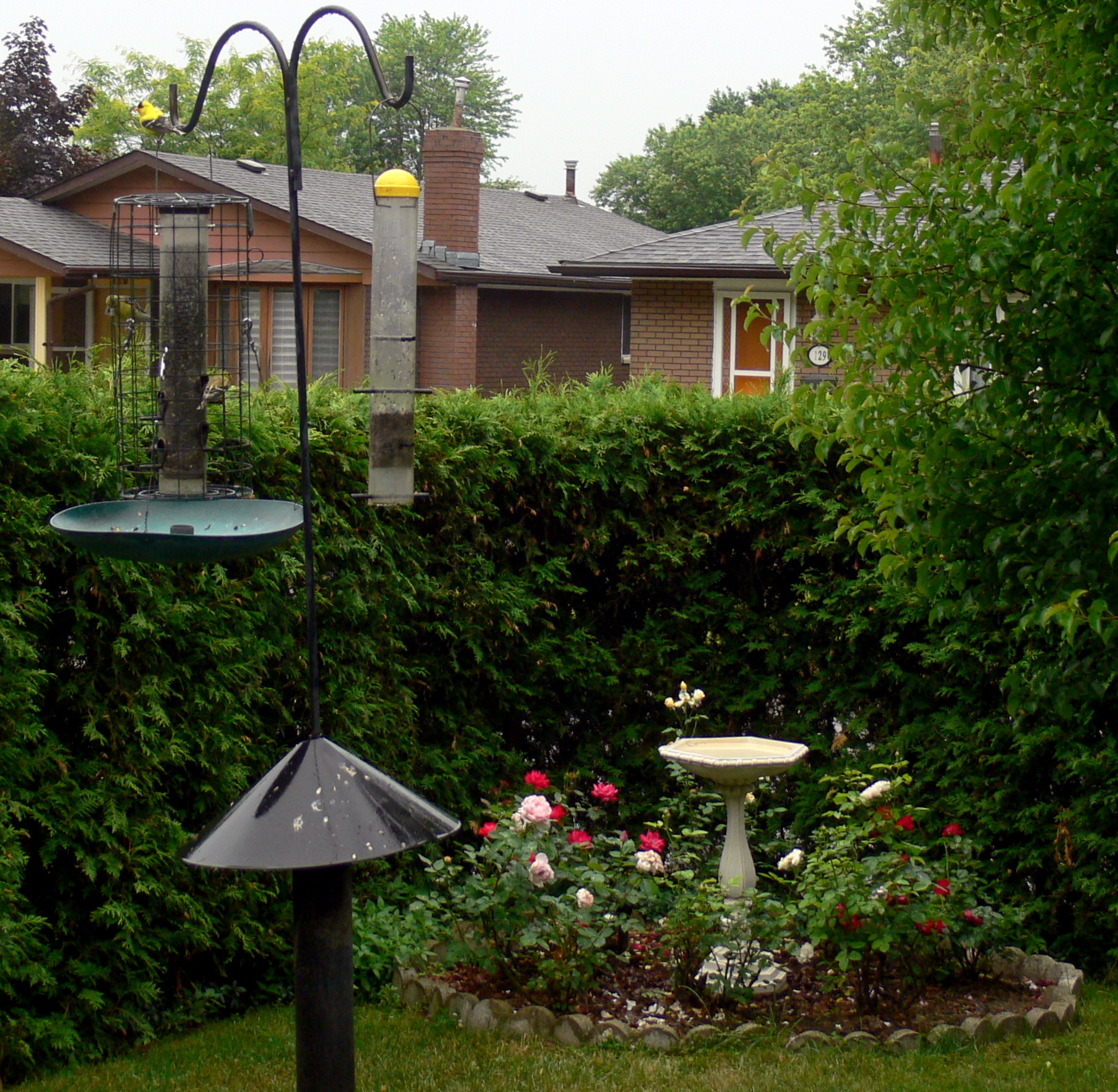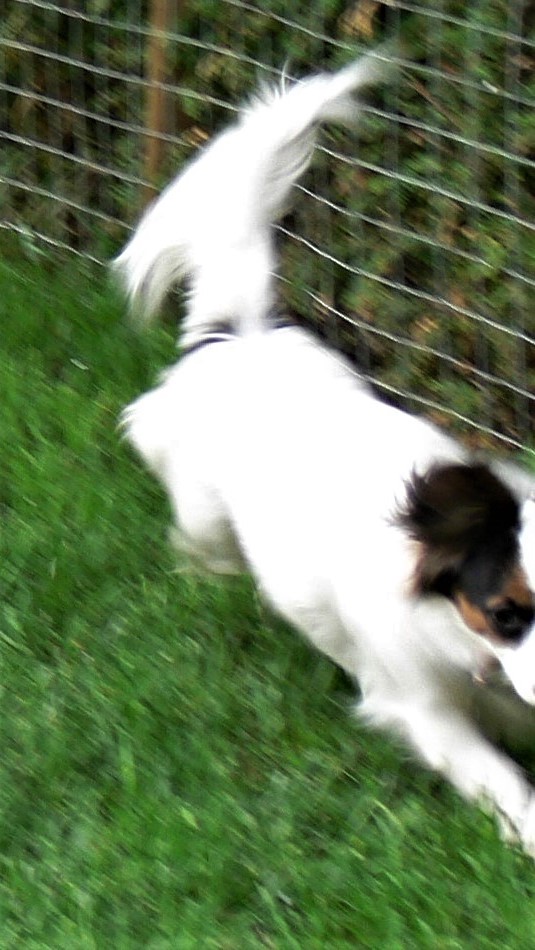 Sometimes she rings the doorbell for other necessities like . . . . time to play tug-of-war or catch. Ah, yes.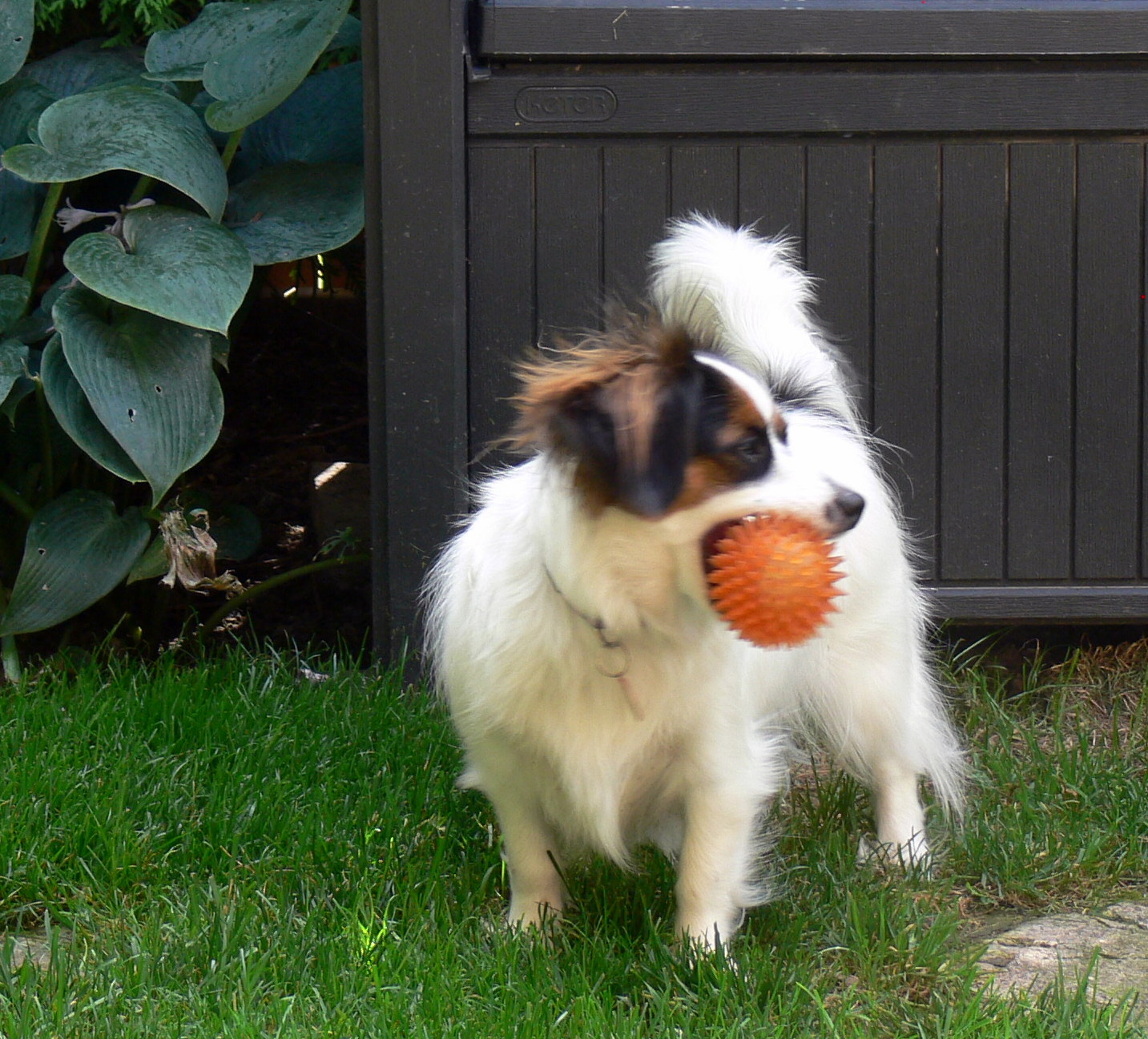 We had a few hair-raising episodes when she escaped out of the kitchen door and tore around the neighbour like a greyhound, barely touching the ground! Thankfully, some younger neighbours helped us coral the unrepentant Sparkle.
When we take a brief siesta after lunch on our La-z-boy sofa with its push-outs on either end, Lloyd scoops her up in his arms. Sparkle takes a siesta, too, between our legs—sometimes switching from one to the other.
Her soft bed is carried up each evening and placed in the hall outside our bedroom door so she can be near us.
Sparkle is serious about earning her keep. She wants you to know that each day, she dutifully manages to take her mistress and master out for a walk on different trails in south Kitchener and in the Homer Watson Woods which our home backs onto. While she is busy sniffing everything in sight, I'm busy snapping photos. Thank God for November 17!