Christine commissioned the painting of Diesel and Shorty in early February.  The carpenter installed it in the study of her new home on November 11th.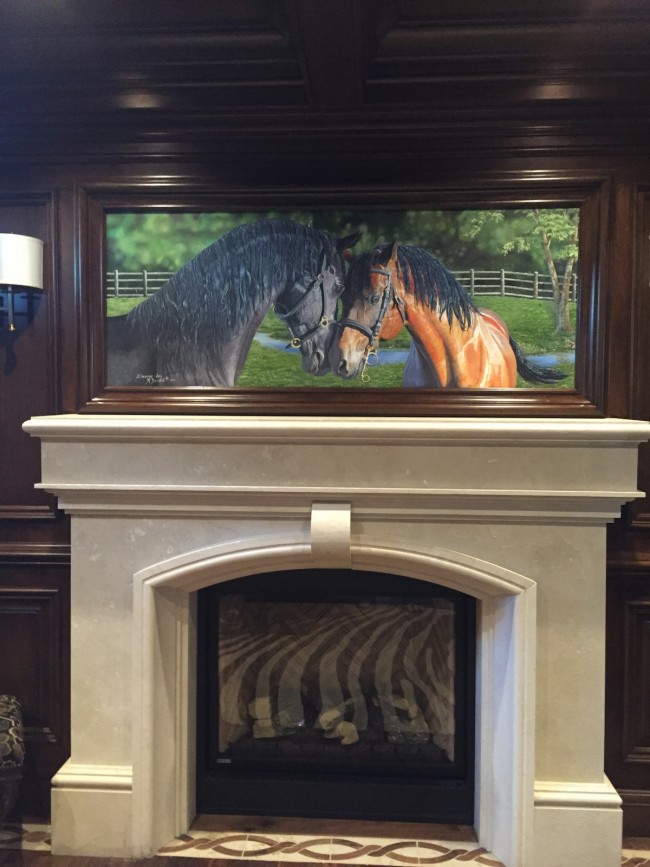 "Thank you so much for this beautiful painting," wrote Christine.  "It really means so much to me.  I cannot believe the content look in their eyes.  As I write this email, I am crying. How can an oil painting do this to me?"
When a friend in London saw Diesel and Shorty in the above photo, she emailed:
Can scarcely believe that in the short space of 8 months, the artwork moved from an "idea" to the "canvas,"  was "completed" by the Artist, "shipped" to the purchaser, and is now "gracing the fireplace" in their home!
And I'm still pinching myself that this whole experience really happened!