The timing of our walks with Sparkle is governed by the temperature and wind. The woodland's hospitality 'chair' is a bit too cold to make use of today.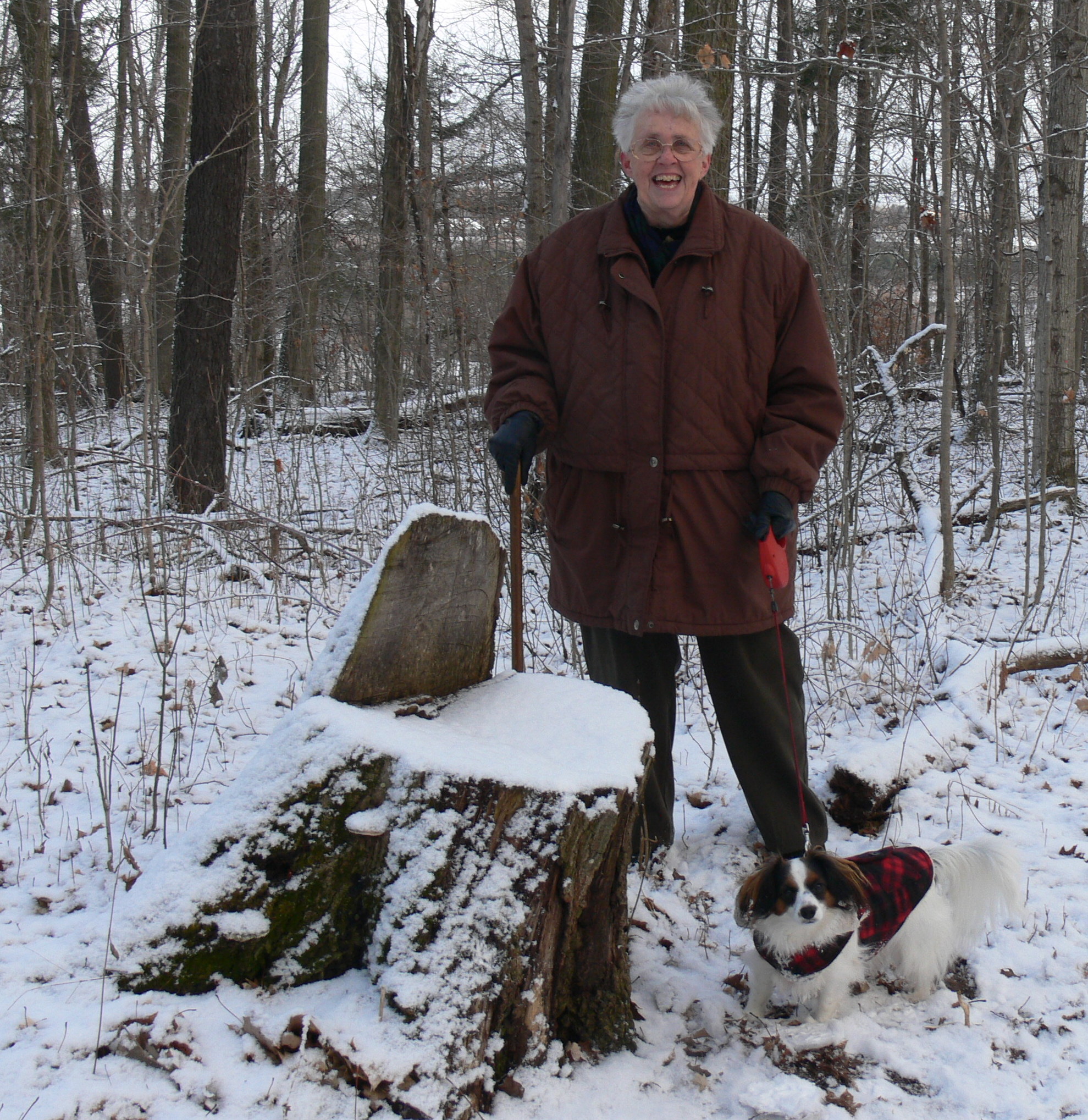 Our recently retired son, John, is spending six months on the island he grew up on, Bonaire, Caribbean Netherlands. At the moment, he is in Curacao, a guest aboard a catamaran owned by John and Marilyn Dale, Christians from Florida whom he met at church on Bonaire. His lifelong dream of sailing has come true! Prior to setting sail, John gave them a tour of Bonaire and also some PADI scuba diving courses.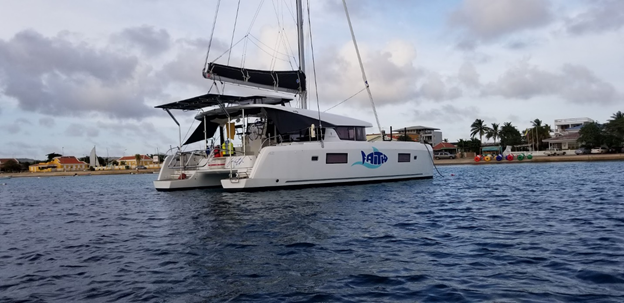 Catamaran Lagoon-42 built in France in 2019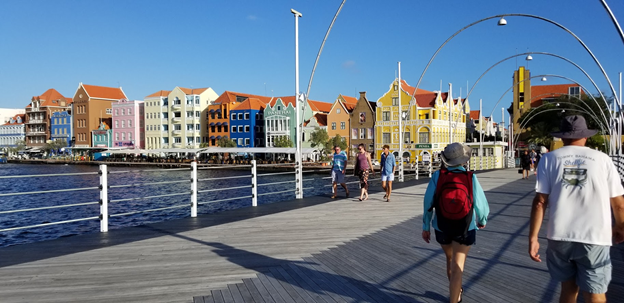 John and Marilyn Dale head across the pontoon bridge into Punda, Curacao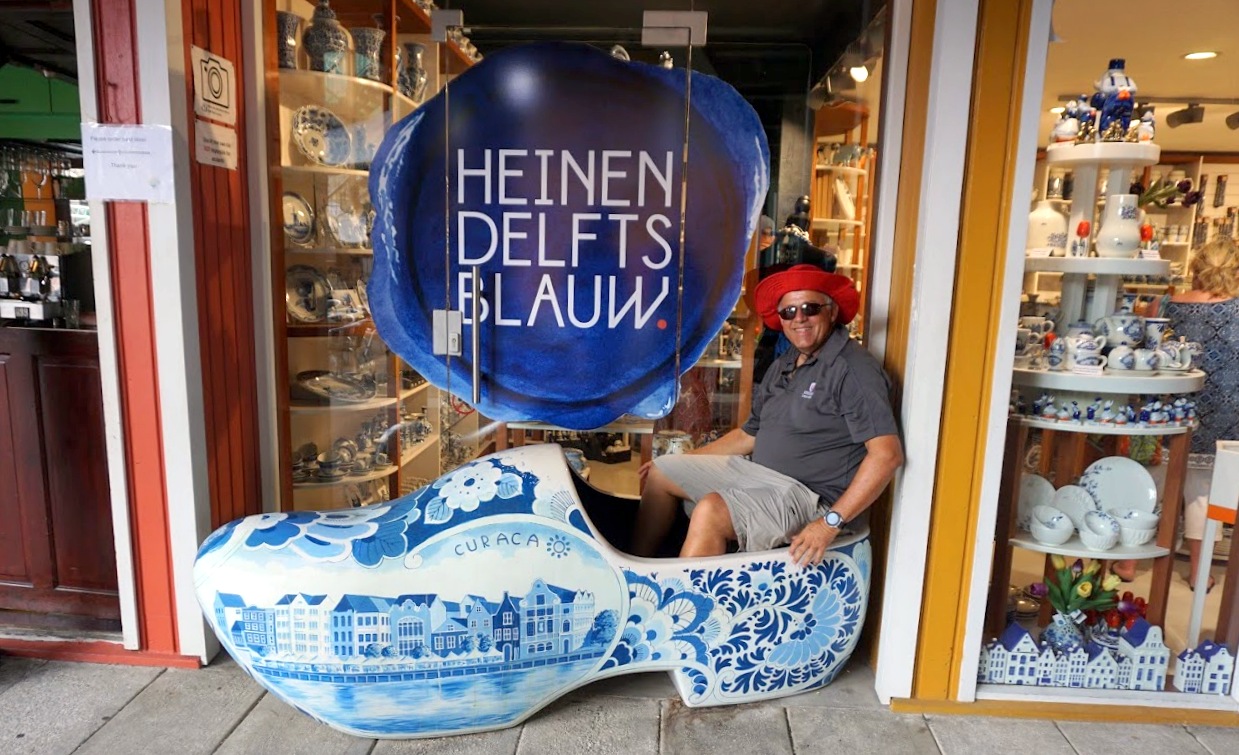 John enjoying the tourist gig!
In the meantime, I am working on a 30×24" oil painting of the Rocky Mountaineer Train as it rounds a curve beside Shuswap Lake in B.C. Stay tuned.