Some of you have seen the winter hat on the left before, pompom and all: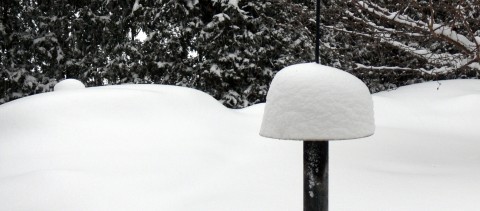 Let's pull it off . . . and see what it was protecting: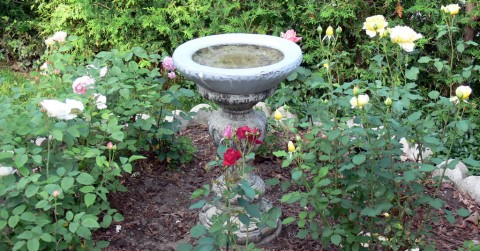 Amazingly, there was no die-back on the end of the rose canes, most of which were about 18" tall.  The canes were completely green, thanks to the snow's insulation.  Here are some of the David Austin roses that were sleeping under that woolly hat.  Take a sniff of the spicy perfume offered from their  delicate chalices!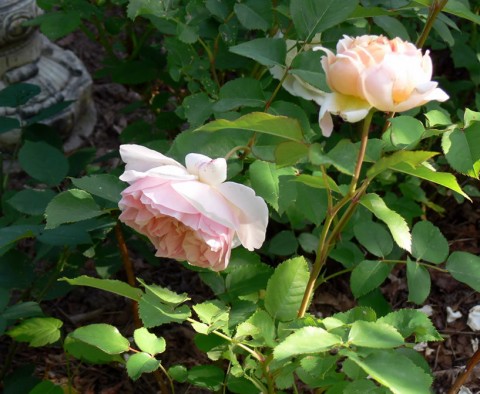 Sir Wilfrid Laurier Climbing Rose by our side door was put to sleep last fall with the same type of 'comforter' as the tea roses – a foot thick of dry maple leaves dragged home by the bagful from some of the neighbours' curbs.  Not being surrounded with a sheltering hedge, the climber didn't receive a wool hat.  This winter's lower than usual temperatures killed all of its 4' canes!  They were deader than a mackerel!  Never mind.  Sir Wilfrid Laurier got busy and pushed up new shoots from the ground.  Three cheers for its progress so far!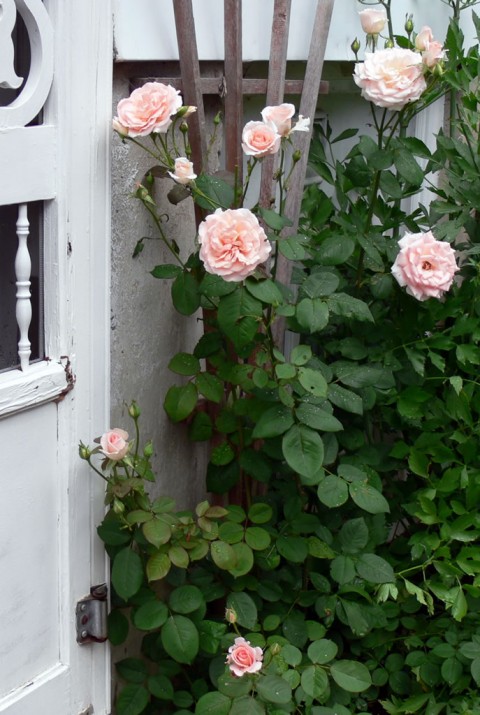 Its blooms look more like tea roses than climbers, don't you think?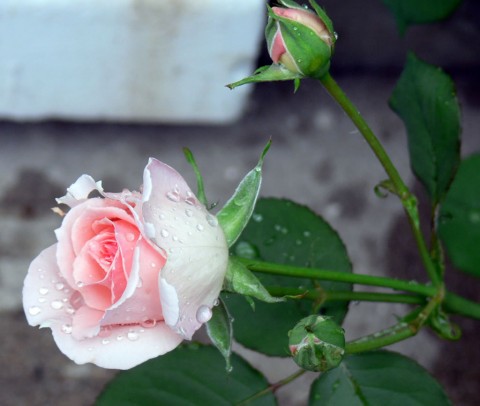 Below is one of its full-blown flowers.  It thinks it will make a rose hip for future propagation, and doesn't know that pruning shears will relieve it of the effort.  After all, appearance is everything when it comes to roses, don't you agree?