From the north, then the south, now the east, next the west . . . from every corner of the neighbourhood you could hear Lady Wren bubbling out her songs.  Was she reminding everyone that this was the beginning of the long-anticipated July 1st weekend, Canada Day, or . . . was she announcing that she had just laid an egg in Swiss Chalet?
Lady Wren noted that Mr. and Mrs. McD took their breakfast coffee out to the swing.  She heard them reading out loud to each other by turns about what happened 100 years ago this very day: 
 June 28, 1914
Archduke of Austria was shot
WORLD WAR I BEGAN
 And to think, mused Lady Wren, the soldier-doctor from Guelph mentioned my second cousins in his famous poem, In Flanders Fields, right in the first verse: 
 In Flanders fields the poppies blow
Between the crosses, row on row
That mark our place; and in the sky
The larks, still bravely singing, fly
Scarce heard amid the guns below.
The larks certainly were brave, said Lady Wren.  They knew that if a wounded soldier heard their song . . . even just a note or two . . . it might give him enough courage to do whatever he had to do next . . . the next duty for his country.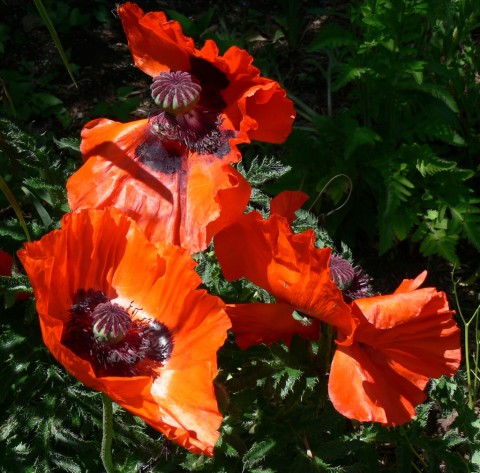 Now, let me see.  I'd better check the nursery again.  It's dreadful when you can't read your own writing.  Did I put down 5 layettes or 8?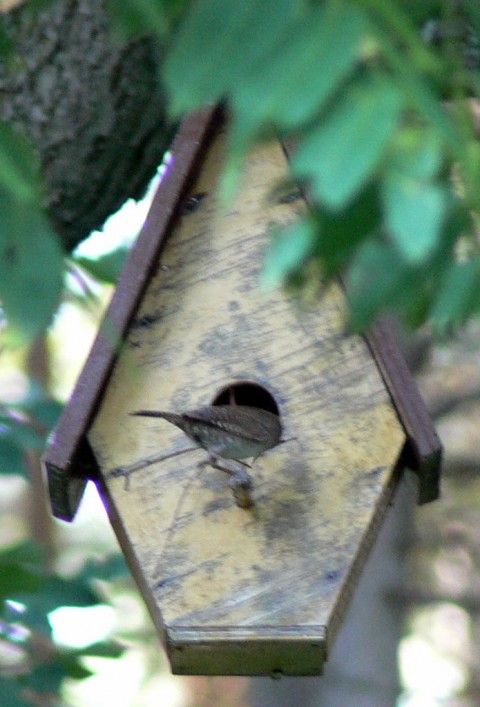 Speaking of hearing, the water lily confided that the frequent remark people make when they meet or greet her is always about how peaceful and serene she makes them feel. 
Well, that means I do more than provide green docks for frogs and landing pads for dragonflies.  As I float, I can emanate peace in the language of whoever looks at me.  That makes me multi-lingual, doesn't it?