What's the motive behind Lady Wren's exterior decorating?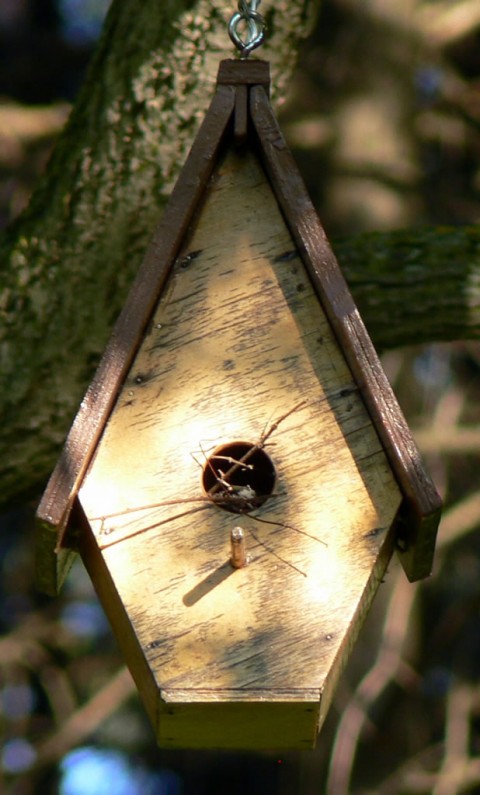 Never mind, I think she has a clutch of eggs inside, and that's something to sing about!!  It's a wonder the City By Law officers haven't had complaints about the "loud" music at our house.  That's how one neighbour described it, but we think it's glorious!  We've never had a summer like it!   Go to blog of June 3 to hear the video of a wren's symphony!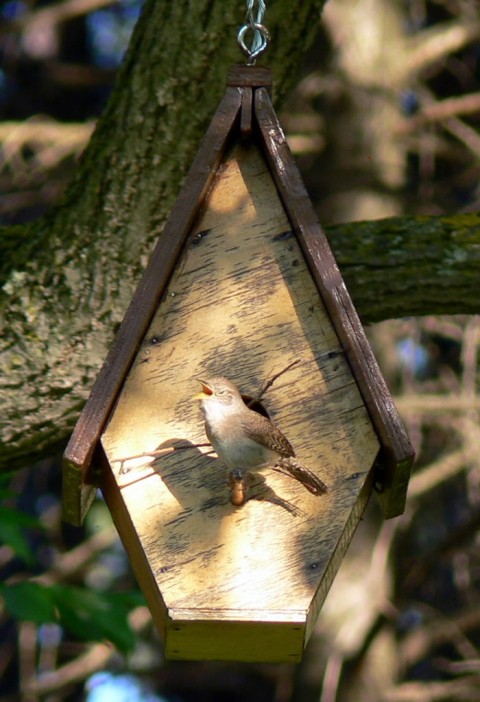 We're guessing that the cardinals have fledged their offspring from the cedar hedge, and are enjoying life in the slow lane right now.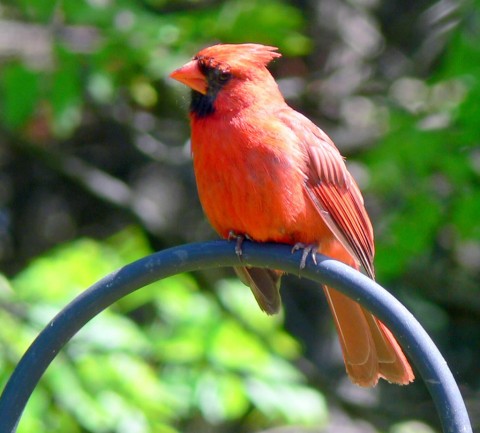 Mr. and Mrs. Chickadee are certainly not slackening off yet.  Every few minutes, one or either of them arrives at Cedar Shake on Black Pole Lane with a high-protein sports bar for their young.  Here's a lemon special!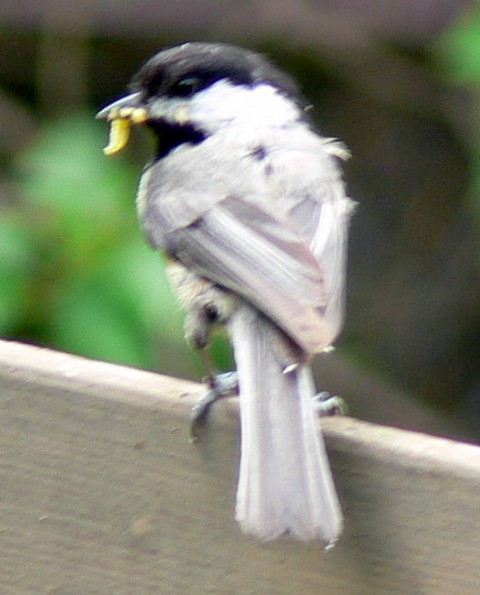 You think Mrs. Chickadee looks a little ruffled or worse for wear?  You would be, too, if you spent the entire day shopping! Their favourite supermarket is the Black Walnut Groceteria.  They must be going through the fast check-out.  In no time at all their grocery items are rung through, and they are winging their way home.  We see them frequenting Lilac Quick Stop, as well as The Maple's Staples. 
Sleek Father Robin is ever alert as he forages for tube steaks in our lawn.  He knows our lawn is totally free of pesticides.  Yes, Sir, the tube steaks at McDonalds are 100% organic, no antibiotics, no growth hormones!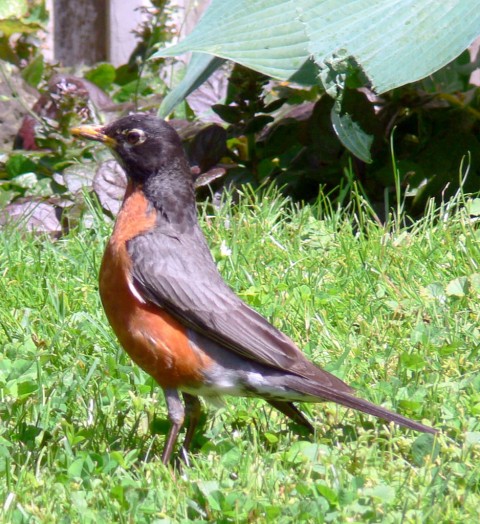 One of his youngsters puffed its feathers out as far as it could, trying to keep warm one windy, cold evening.  Why ever did I fly the coop? he seems to whimper.  I was never cold there, snuggled next to my brothers and sisters!