How do you keep on top of things?  The waterlilies not only have marauding coons to contend with, but in the dark recesses of the pool, something is actually trying to choke them to death!  Lloyd puts on his police badge . . . and heads into the fray.  Frequently he has to literally pry the dark villain's fingers off of their necks, using a bottle brush attached to the end of a stick.  Villain's ID?  Algae.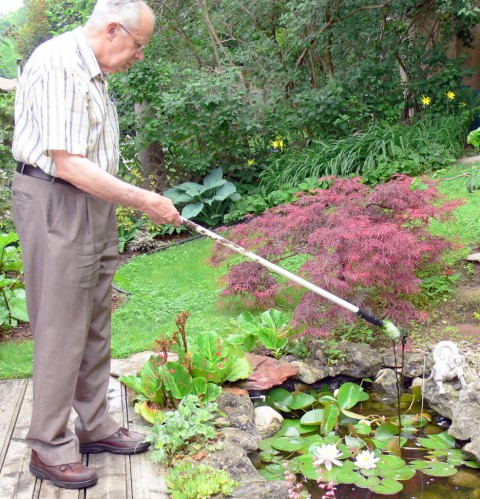 How the years fly by.  Our granddaughter, Rebekah, made her way through the audience to see us shortly before the graduation ceremonies got underway at Conestoga College on the afternoon of June 12th.  On the same day that she graduated as an Early Childhood Care worker, she received a phone message that she had been accepted for a full-time position with Tender Loving Care, a childcare company well established in Cambridge.  How's that for a red-letter day?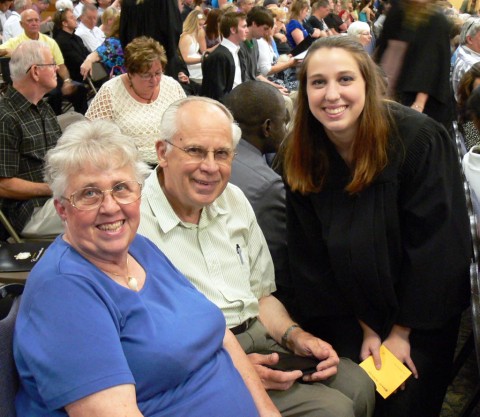 While motorcycles without number roared toward Port Dover for their infamous Friday the 13th rendezvous, we headed to a quiet outing at Riverside Park, Guelph, with Young at Heart, the seniors' group at Heidelberg Bible Fellowship.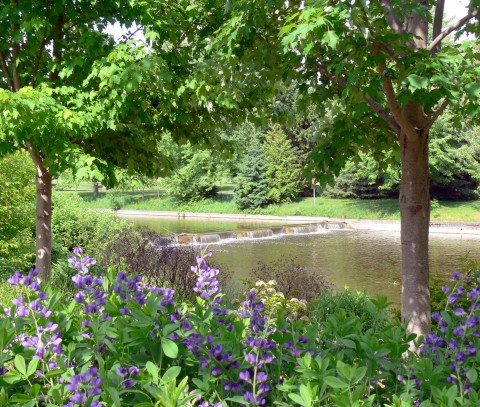 The gardens surrounding the floral clock featured both peace-loving white peonies  . . . .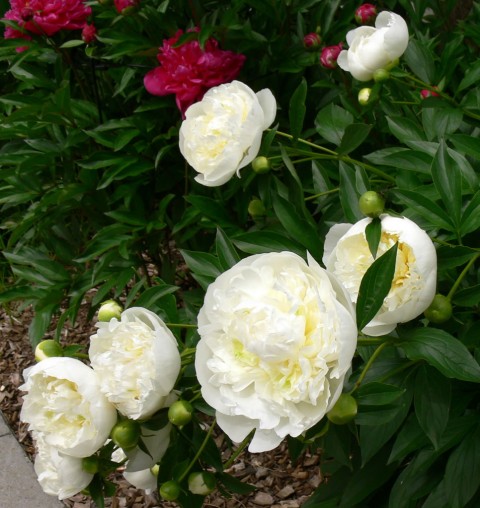 . . . . . .as well as flaming oriental poppies too hot to handle!