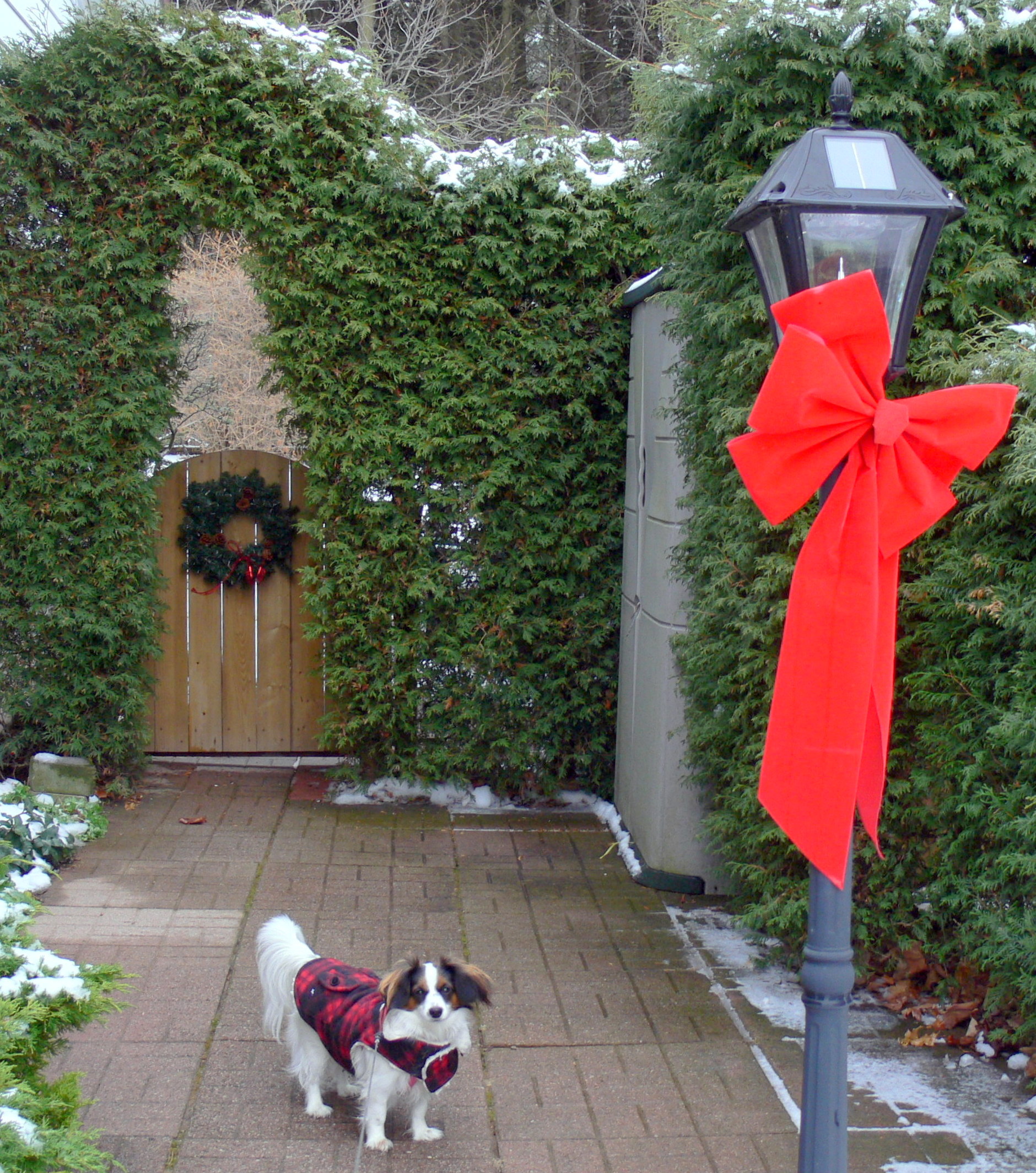 Sparkle's curiosity amazes and amuses us. When something new arrives, say, on the countertop, she sits and looks up towards it, pops up and down, until you take it and let her sniff it. A sniff is all she wants.
There is something Sparkle wants you to sniff out. Hopefully, before Valentine's Day, you will find a new painting put up titled–Around the Bend. My husband and I were aboard the Rocky Mountaineer train in 2011 as it rounded a bend by beautiful Shuswap Lake, Alberta.
Merry Christmas from our house to yours!