Top o' the morning from the tiger lily quintet!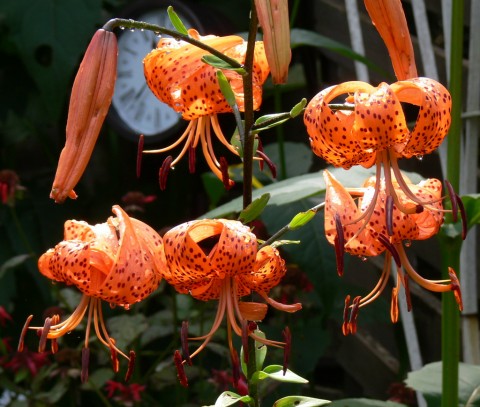 Cedar Hollow received an abundance of rain last night, warm rain.  Drippity-splashity-sploosh!
By noon, the flowers had pretty much dried their frocks.  The two young start-ups in the prairie-sunset-false sunflower family have opened their first-ever blooms.  Below is a close-up of one of their happy parents: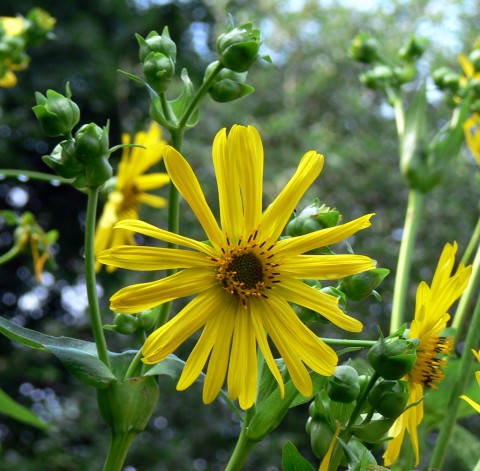 I turned off the waterfalls near noon to listen to the chatter coming from the Swiss Chalet.  This youngster answered the door when I climbed the knoll and knocked. His parents were out foraging, or else I would have been torpedoed!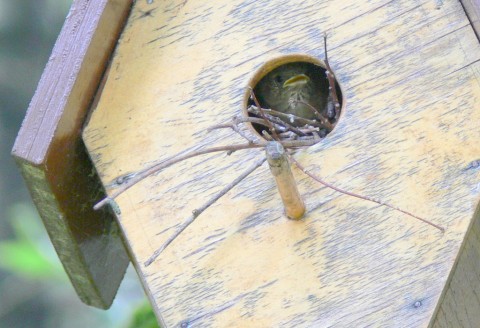 Compare Duke Wren the 1st's wide beak with that of his parent below.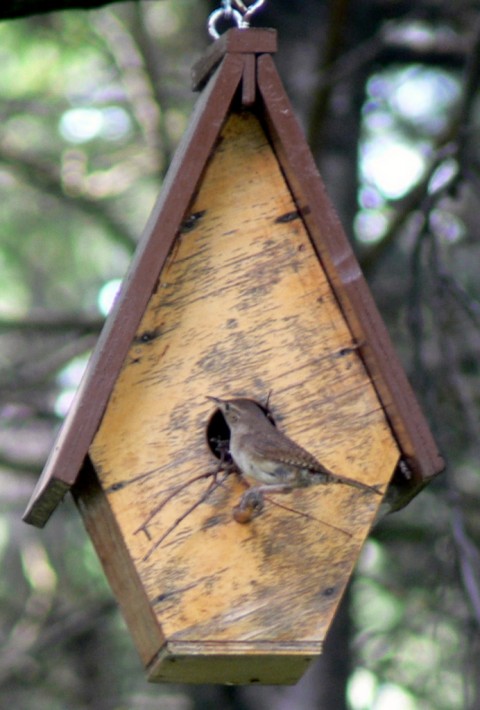 Never mind.  The fresh, organic diet he gobbles up will bring about major changes to it in a very short time!  Remember how quickly the baby robin's big rubbery beak changed?
I wonder if the little duke is remembering to flutter his wings?