A colouring book which I created about the unique Island of Bonaire and her sister islands of Aruba and Curaçao has now been published by Addo's Books.  The small islands are located in the Caribbean off the northwest coast of Venezuela, South America.  My husband and I served with TWR for 11 years on Bonaire, during which time our three children were educated completely in the Dutch language.  Each of them became avid scuba divers.
John recently obtained his PADI Master Scuba Diver Trainer certification, and returns to Bonaire for 9 weeks on January 31, 2015.  He is delighted to now be a member of Worldwide Christian Scuba Divers Organization (WCSDO – wcsdo.org).  Forty eight of their members will be on the island the first week of February, assisting in construction of an addition to the International Bible Church and other missionary work.  In fact, 11 of the divers will be on the same flight from Houston TX as John!  They will give him a WCSDO T-shirt when they meet.  When John booked his vacation months ago, he had never heard of the WCSDO.  How do you explain the timing of their flights?
Below is Addo Stuur's online promotion of my colouring book, Colour the ABCs: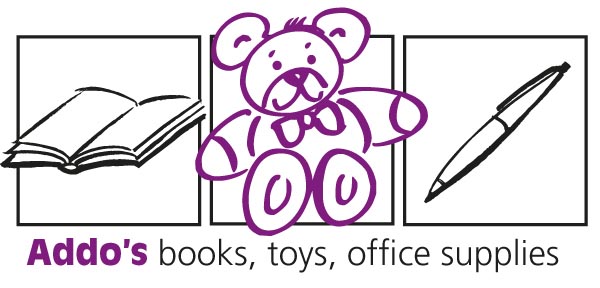 Addo's Books, Toys, Office Supplies
Kaya Grandi 36 – P.O. Box 465 | Kralendijk, Bonaire, Netherlands Antilles  Tel: 717 6618 / 786 1418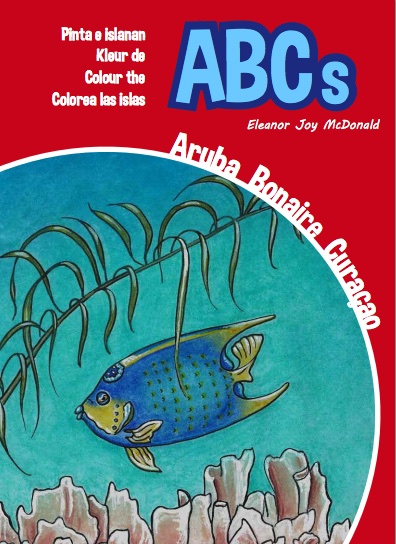 4 talen
4 lenga
4 languages
4 idiomas
$ 4,95
Bo ke rondia un keuba di pirata?
Bo ke mira un piská drumi den un mea di sleim transparente?
Pinta bo kaminda dor di e islanan eksitante A B C Aruba, Bonairu, Korsou!
E buki aki a wordu traha net pa bo dor di Eleanor McDonald di Kanada ku a biba riba e isla B for di ana 1973 pa 1984.
Kun je een rovers hol vinden?
Wil je een vis zien slapen in zijn bel?
Kleur alles van de interessante ABC eilanden: Aruba, Bonaire, Curaçao!
Dit boekje is speciaal gemaakt voor jou door Eleanor McDonald uit Canada, die op B woonde van 1973 tot 1984.
Want to find a pirate's cave?
Want to see a fish sleeping in a bubble?
Colour your way through the exciting ABC islands: Aruba, Bonaire, Curaçao!
This book was created just for you by Eleanor McDonald from Canada, who lived on the 'B' from 1973 to 1984.
¿Quieres encontrar una cueva de piratas?
¿Quieres ver un pez durmiendo en su burbuja?
Colorea tu camino a través de las emocionantes islas ABC: Aruba, Bonaire, Curazao!
Este libro estuvo creado especialamente para ti por Eleanor McDonald de Canadá.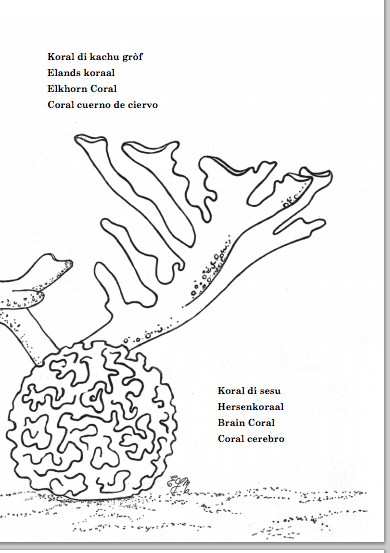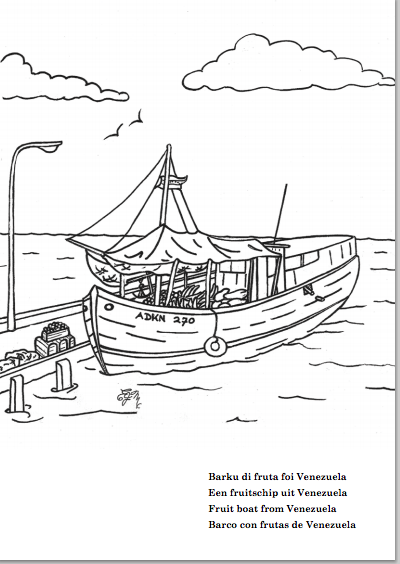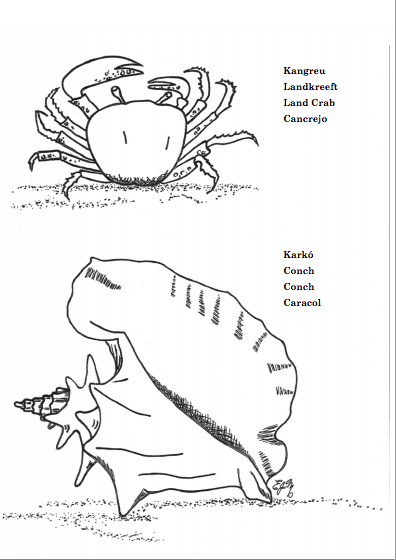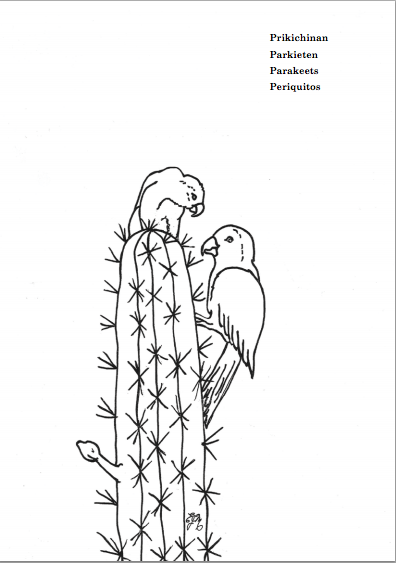 28 pages