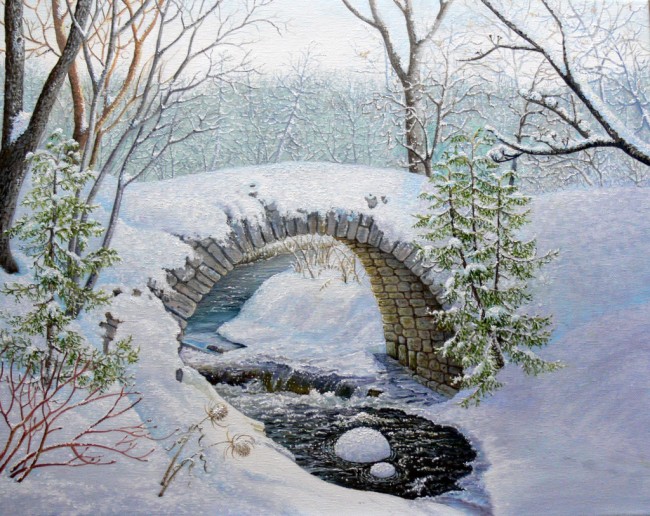 Red dogwood now brightens the left foreground.  Snow-bonnetted teasels bend on their tawny stems.  (Shadows will be added later after the snow has dried.  Whoever heard of snow drying?)
Milder temperatures have freed up some of the river, but not all, as it burrows beneath its icy coverlet.
I'm looking forward to painting the snow-daubed brush on the right knoll and bank in the  coming week.
Does the fluffy snow almost make you feel like sticking out your tongue . . . waiting for a snowflake or two to fall on it?  Only those who have lived in or visited colder climes could possibly feel this way.
Good news from a far country !  Addo's Bookstore on Bonaire in the Caribbean Netherlands emailed me proofs of Colour the ABCs this week, a colouring book which I created about the tiny island.  It is being printed in Holland, and should be available in his store in another month.  Hopefully, tourists will pick it up, bringing tons of fun to little people in North America and Europe as they colour iguanas, goats and flamingos, and  learn about the unique semi-desert island off the north coast of Venezuela, South America . . . the island I never heard about in school.  Did you?   Its captions are in four languages:  Papiamentu, Dutch, English, Spanish.  The queen angel fish on the cover, John's favourite fish on the reef, glides gracefully above the coral, wearing her jewelled crown.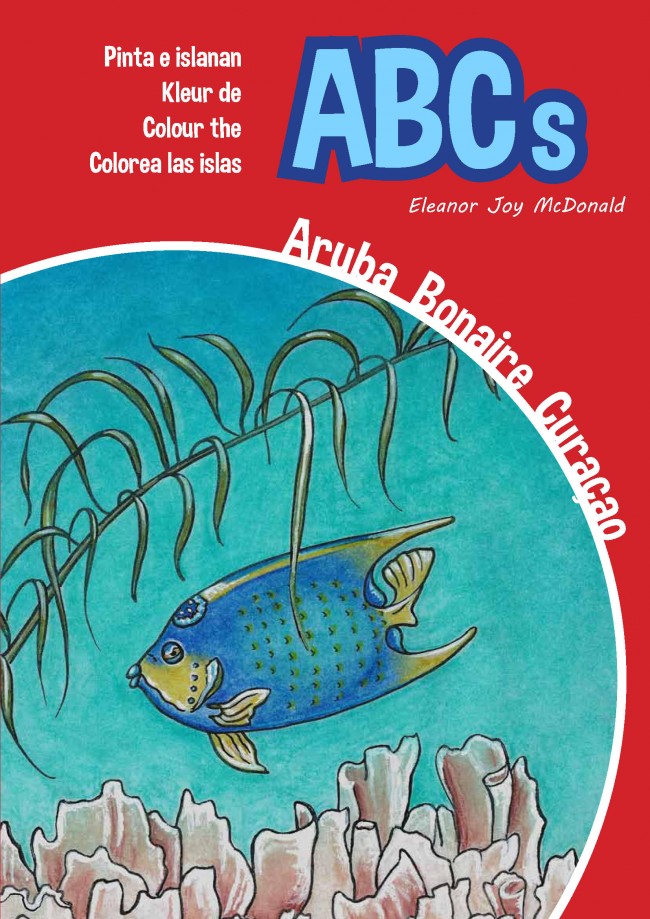 Let's head downstairs and see what Lloyd has been up to.
He has removed one section of the mother mould, revealing the rubber mould it supports.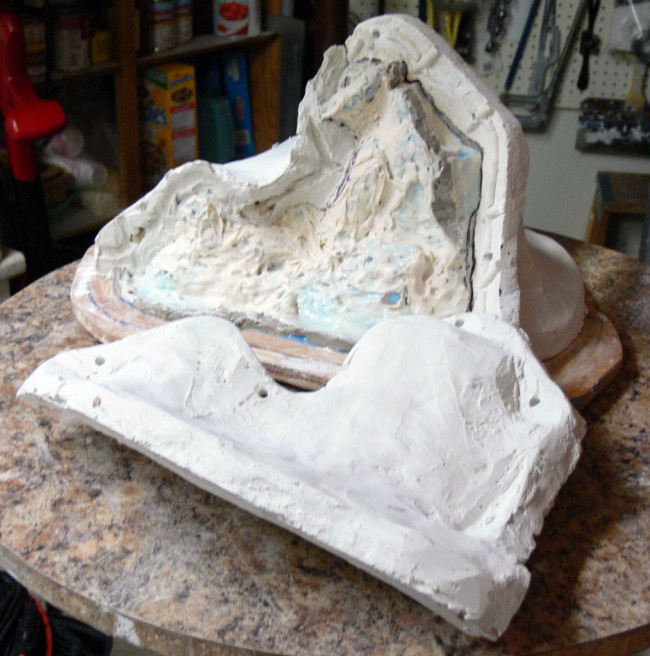 It was a nerve-wracking procedure to cut the rubber mould open without marring the plasticene original inside!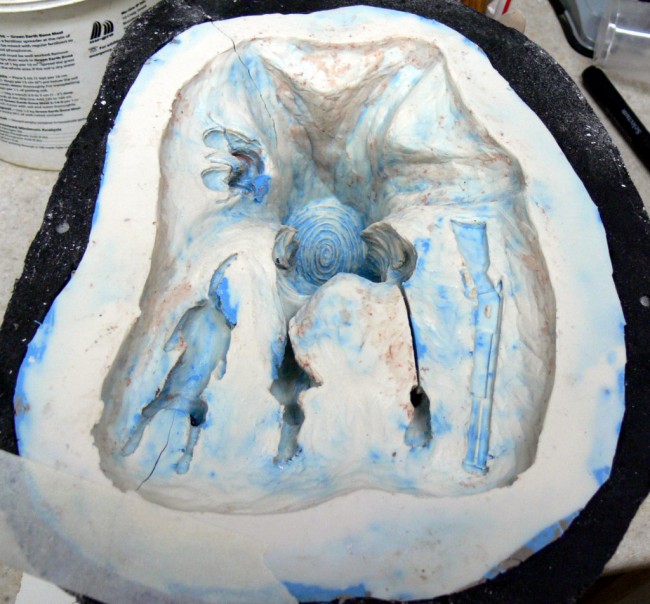 This is the stand Lloyd built to support the mother mould, which securely cradles the rubber mould inside of it.  Lloyd is ready to cast the first reproduction of "Forty Winks."