Through the archway to the back yard, you'll notice the clusters of orange berries on the fire thorn shrub.  Although it has grown steadily over the years, hiding the ugly gas pipe and meter, this is the first decent display of berries it has been able to hang onto.  The chipmunk must be slipping, or perhaps he has developed an allergy to them!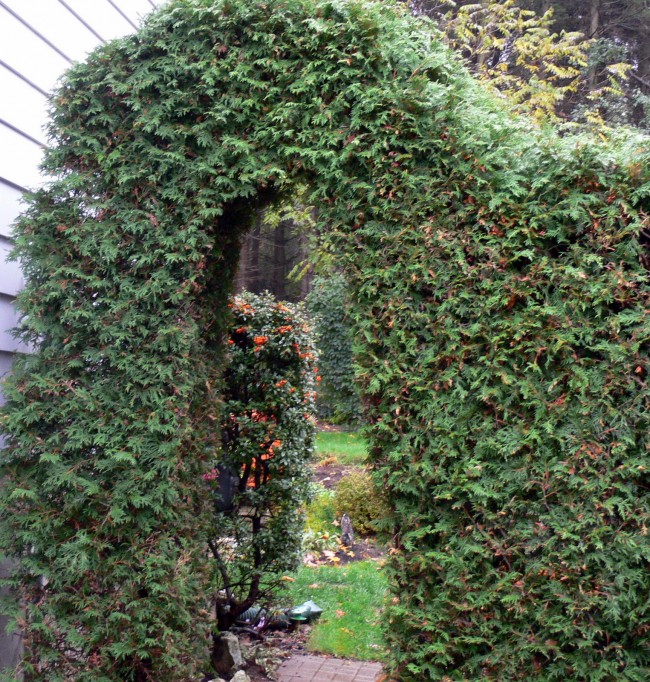 Leaves from neighbouring maples and from the English walnut behind us float serenely on the pond's surface in contrast to the water beetles skating along like beginners in their jerky stop-and-go fashion.
But look!  What are these maple Post-it notes on our neighbour's fence?  What are their messages?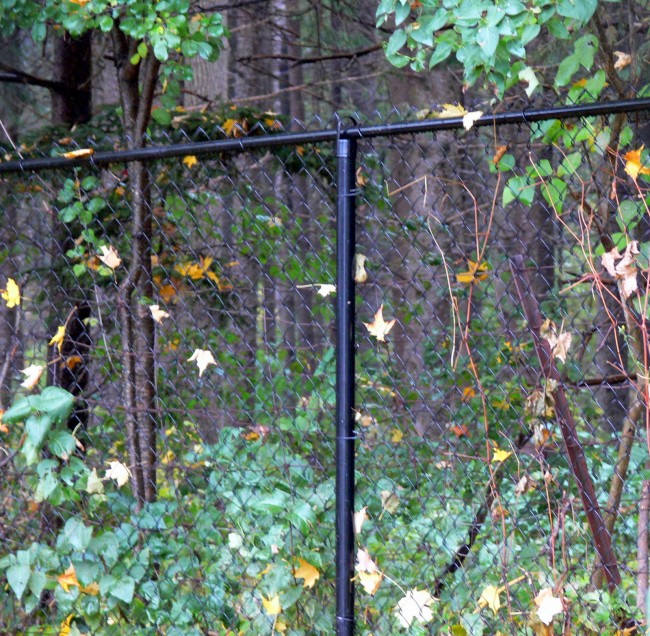 Have you got the snow tires on?
Who is going to help get the lawn furniture into the storage shed?
Do you have the gas-oil mixture ready for the snow thrower?
Where is the de-icer for the sidewalk and driveway?
Got the snow shovels out?
Have you found your winter boots yet? You know you put them somewhere.
It's time to bring out the warm, long-sleeved clothes and coats and to pack the summer things away.
Ah, such Post-it notes only land on Canadian fences, or where non-tropical climates prevail.  The changing seasons do make a lot of work, but never mind.  We can ball up sheets of newspaper onto the fireplace grate, add some kindling, and lay on two or three logs.  The mere scrape of a match lights it, bringing forth its crackling, scented companionship on the first snowy night, radiating a cozy warmth like nothing else as ever-changing tongues of orange flames curl upward, flickering and dancing about, some with sapphire blue at their base, some with white tips.