A lot has happened since I last blogged after the wrens fledged and left Cedar Hollow.
Threatening to do so for a few months, my old computer finally died. Its new replacement kicked the bucket in just two weeks!  What a shock!  Back to Best Buy again.  I am presently struggling with the frustrations of Windows 8.1, so enrolled in a brief computer course.
On the brighter side of things, it is rejuvenating to retreat into the studio, enjoying the wonderful light that comes in through the skylight.  Notice the cedar tree on the left side of the arch.  Hopefully the sticks on the other side will become elegant cedars by the end of the week.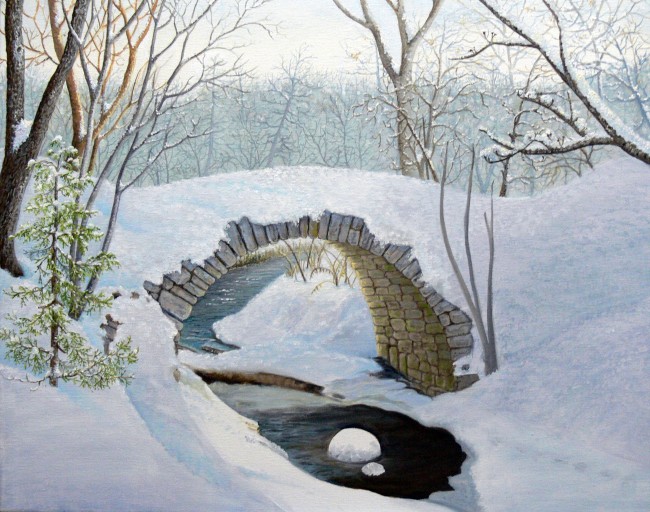 Stay tuned!