We left Cedar Hollow for Waterloo to celebrate CANADA DAY with John, whose Father's Day gift was a steam-engine train ride from Waterloo to Elmira on  the Waterloo Central Railway.
 All aboard!  The muggy air blew away after a quick thunderstorm, bringing refreshing breezes in through the coach's open, unscreened windows.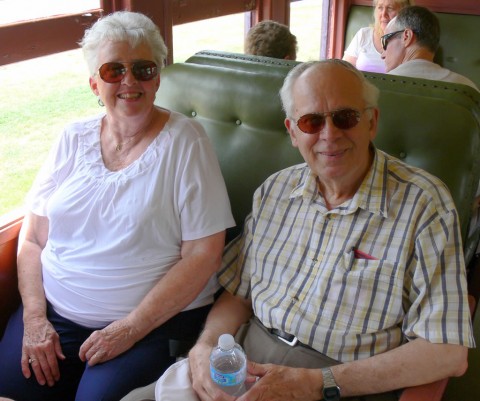 From St. Jacobs to Elmira, we enjoyed pastoral scenes of Waterloo County.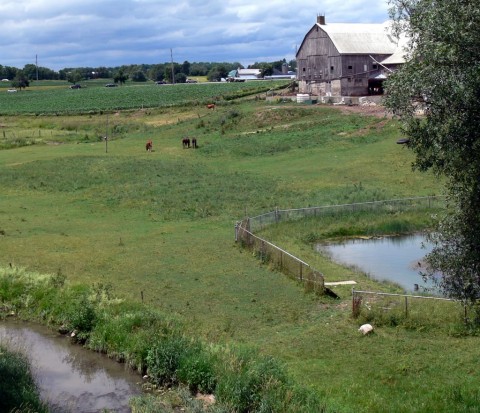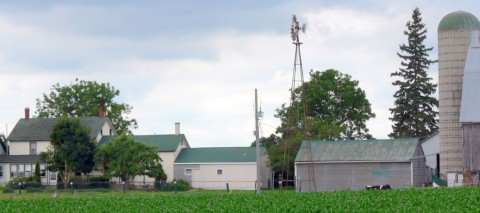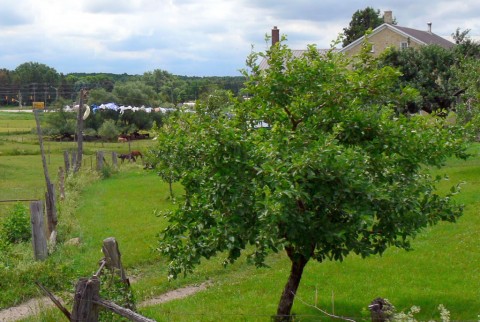 On the return run, we stopped to give thirsty Engine No. 9 a drink of water.  I took a picture of the friendly President of the Waterloo Central Railway's operations, run totally by volunteers.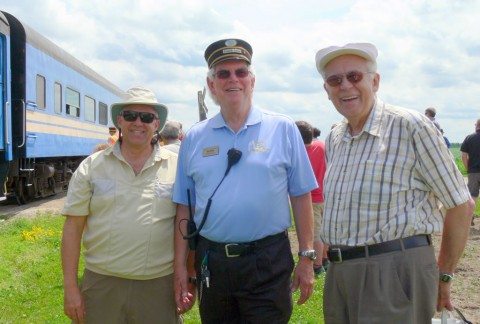 This man began six hours before departure time to start a fire, and get it hot enough to support the needed pressure.  He shovelled coal as we gently rocked and clickety-clacked our way along the rails, sipping on bottled water, and taking in the rural landscape, and view of the Conestoga River the pioneers arrived on from Pennsylvania.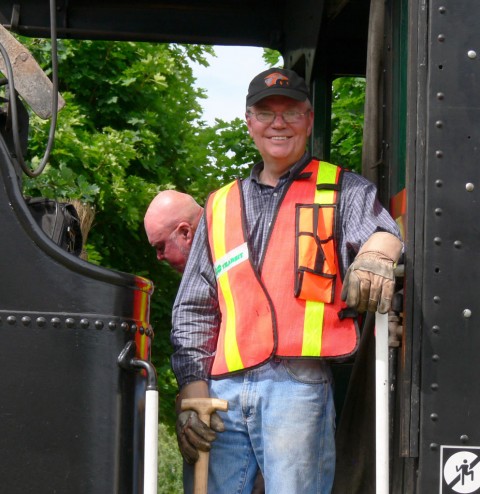 Arriving back at the station in downtown Waterloo, John received permission to get into the engine.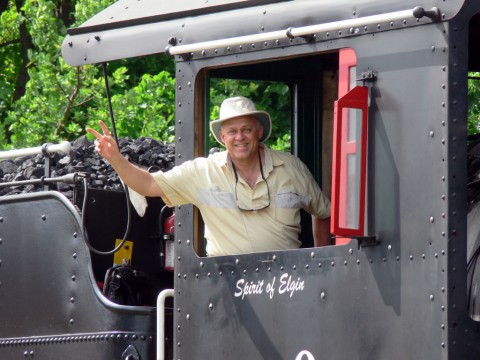 Can you believe that No. 9 is 91 years old, and the caboose is 100 years old?  Our hats are off to the hardworking group of volunteer men who repair and bring cars and engines back from their glory days of steam into service once again for the public's sheer enjoyment.  Hearing the wail of the steam engine's whistle was a nostalgic thrill, let me tell you!
Woo-oo-oo-oo-oo-oooo!!       Woo-oo-oo-oo-oo-oooo!!!!
After we disembarked by a friendly farmer's place outside of Elmira, the train backed up, and did a drive-by so we could take photos, and then did it once again. 
Wish you could go on such an old-fashioned ride?  You absolutely can, and you don't even need a ticket!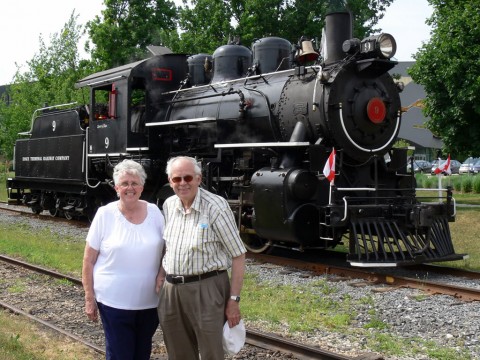 Turn on your sound, click on the excellent, brief movie John took with his brand-new S-5 cellphone!  You'll want to share it with your friends.