After posting the last blog showing Sir Wilfrid Laurier Climbing Rose blooming by our back door, I received a most interesting email.
A lady in Ottawa had received one of these roses for her birthday back in 1999.  She moved it to another location in 2004, but it did not survive.  Since that time, she has been trying to obtain another one, checking with nurseries each spring, and finally with a rose authority.  He believes the rose originated in France, and that White Rose changed its name for a marketing stint.  (Renaming roses is a no-no.)  Incidentally, I purchased mine from the White Rose Nursery in Waterloo in 2000.
I was more than happy to take cuttings off of my bush for her.  She will be using root compound, and trying different methods to propagate them.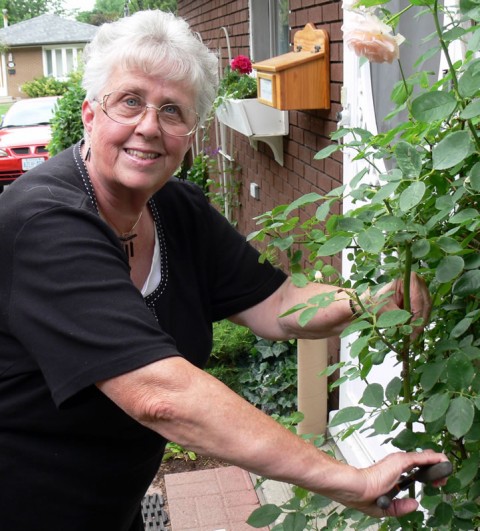 Each of the stem ends were wrapped in wet paper towel, and then the bunch of them wrapped again in more wet paper towel and secured with an elastic.  They were carefully encased in double plastic bags before inserting them into the shipping tube.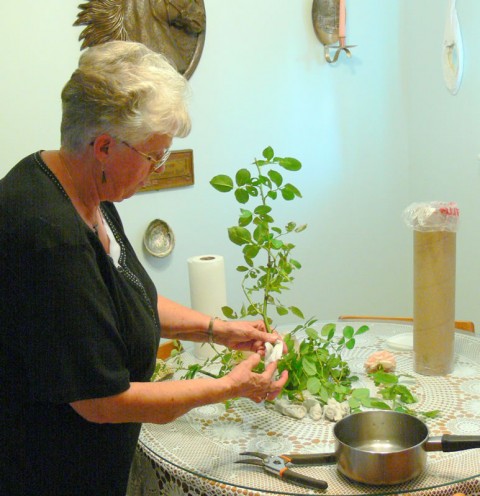 Precious cuttings are on their way to Canada Post, which promised that they would arrive in Ottawa the next day.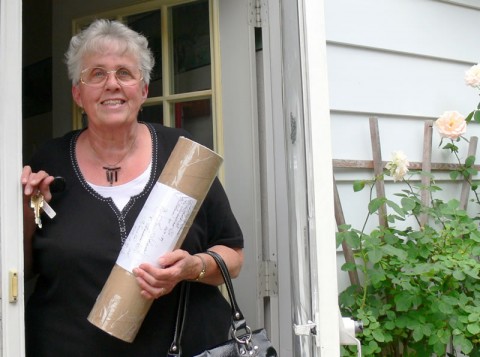 By the way, the tube full of Sir Wilfrid Laurier Climbing Rose cuttings will arrive the day before the lady's 55th birthday!  If you would like to wish her a joyous birthday, email me, and I'll forward your greetings to her.
eleanor@mcdonaldart.com