To celebrate our 51st anniversary which was coming up, Lloyd and I headed to Niagara-on-the-Lake this past Tuesday to take in a play at the Shaw Festival, and enjoy an overnight stay in the area.  We passed miles of grape vines!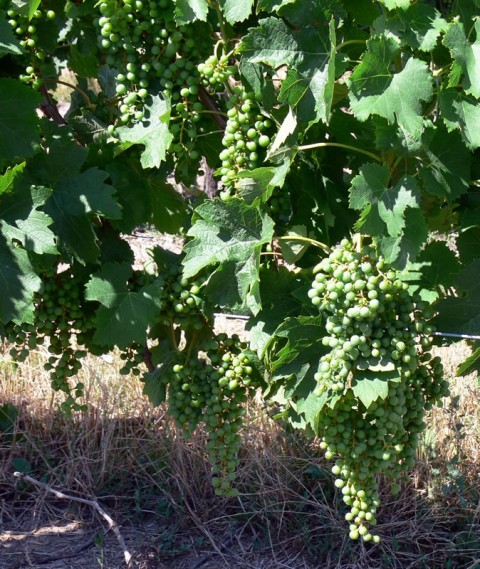 Can you imagine anything prettier than this?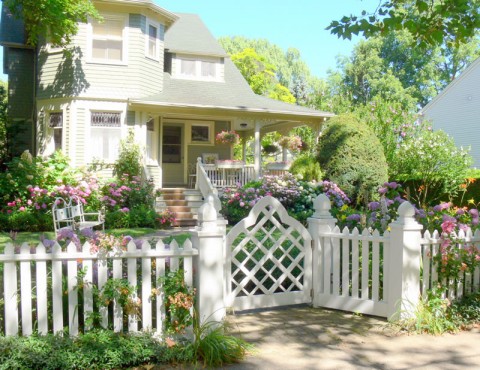 Fierce battles were fought at Fort George during the War of 1812.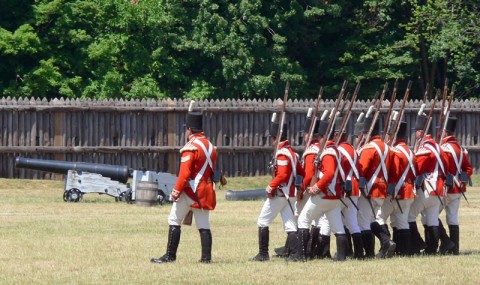 2012 marks the 200th anniversary.  Lloyd has just read the inscription on the marker showing the spot where Brock died on Oct. 13, 1812, at the age of 43, defending Niagara from the American invasion at Queenston Heights.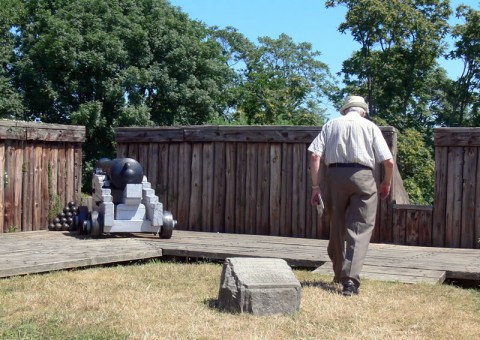 The last pronouncement of the brilliant military strategist is said to have been "Surgite!" — Latin for "Push on!" — which is Brock University's motto.