"There's a robin!" called my husband from the living room.
I grabbed my Smartphone and slowly raised it to the picture window.
The site of perky Father Robin filled me with sheer joy—the last Monday of March!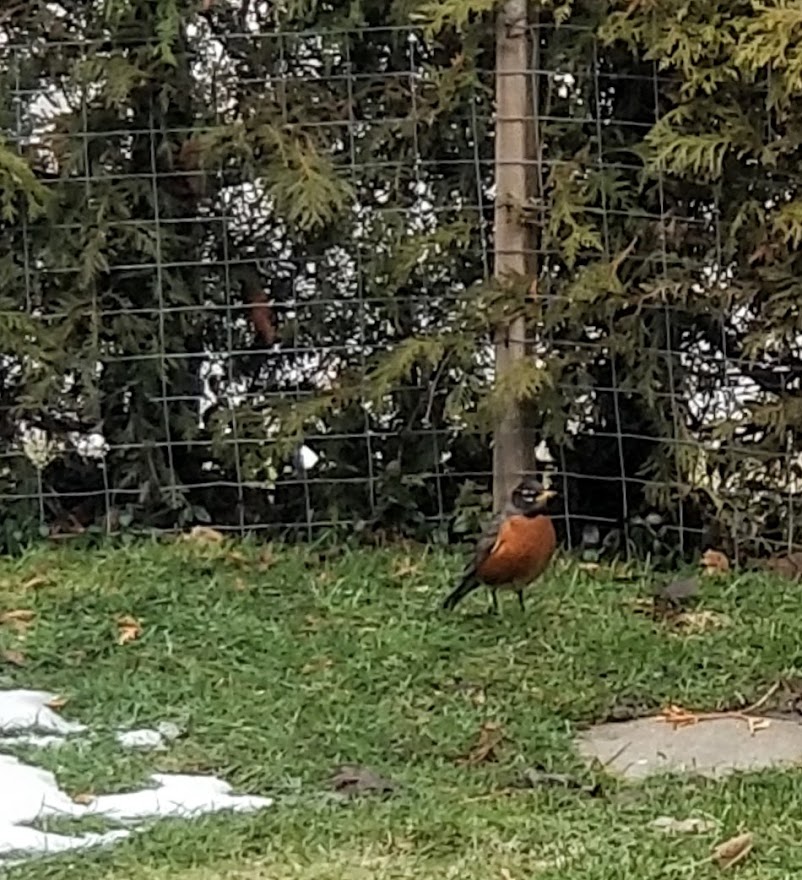 I clicked shot after shot.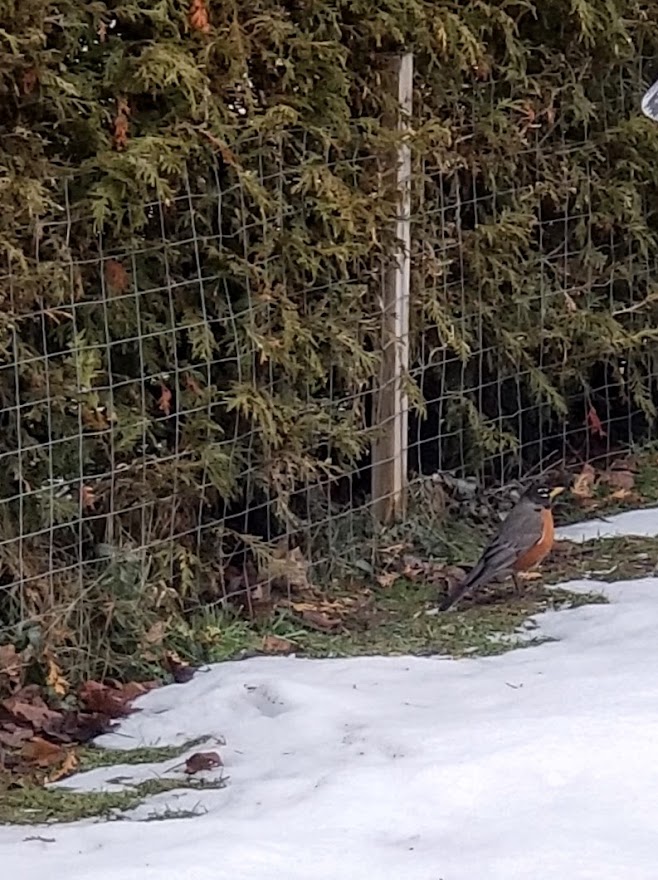 I watched as he bent low, listening for the sounds of a fishworm.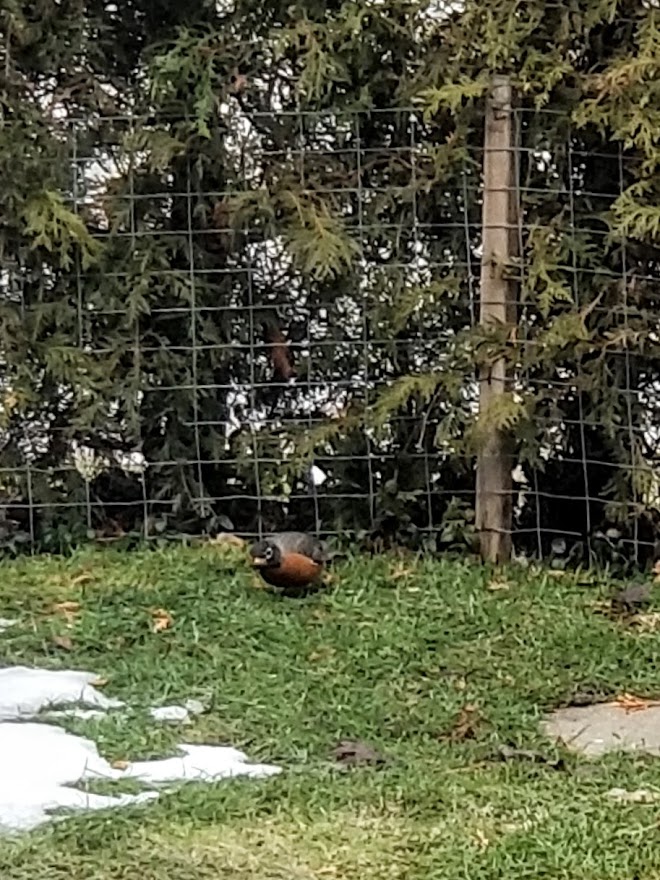 Success! He pulled a tube steak up and out!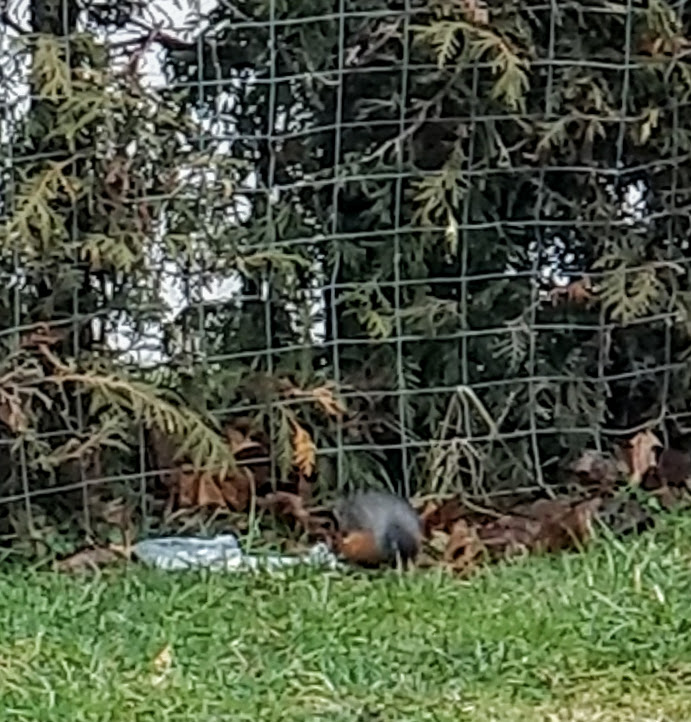 While Father Robin doesn't need a cookbook, maybe you do.
Perhaps your loved one is sick and you need to provide meals but don't know how to begin.
Maybe you are a student away from home for the first time and you can't afford restaurant meals.
When I was diagnosed with breast cancer in late 2021, my husband couldn't boil water without burning it! I began writing out simple recipes for him like porridge, scrambled eggs, etc. Then it occurred to me that other caregivers and students might be as helpless as Lloyd. That was the inspiration for creating "Cookbook for Caregivers & Students."
Watch for it on Amazon later this spring! How-To instructions are on every line!